Nephi Rudolph Hacken, 1912-1994
Once the Swiss Family Hachen had settled in America, the surname "Hachen" (difficult to pronounce in the correct Swiss way without causing damage to the soft palate) was changed to "Hacken."
Nephi was born in Saltair, Utah, a community run by a salt company. The town no longer exists.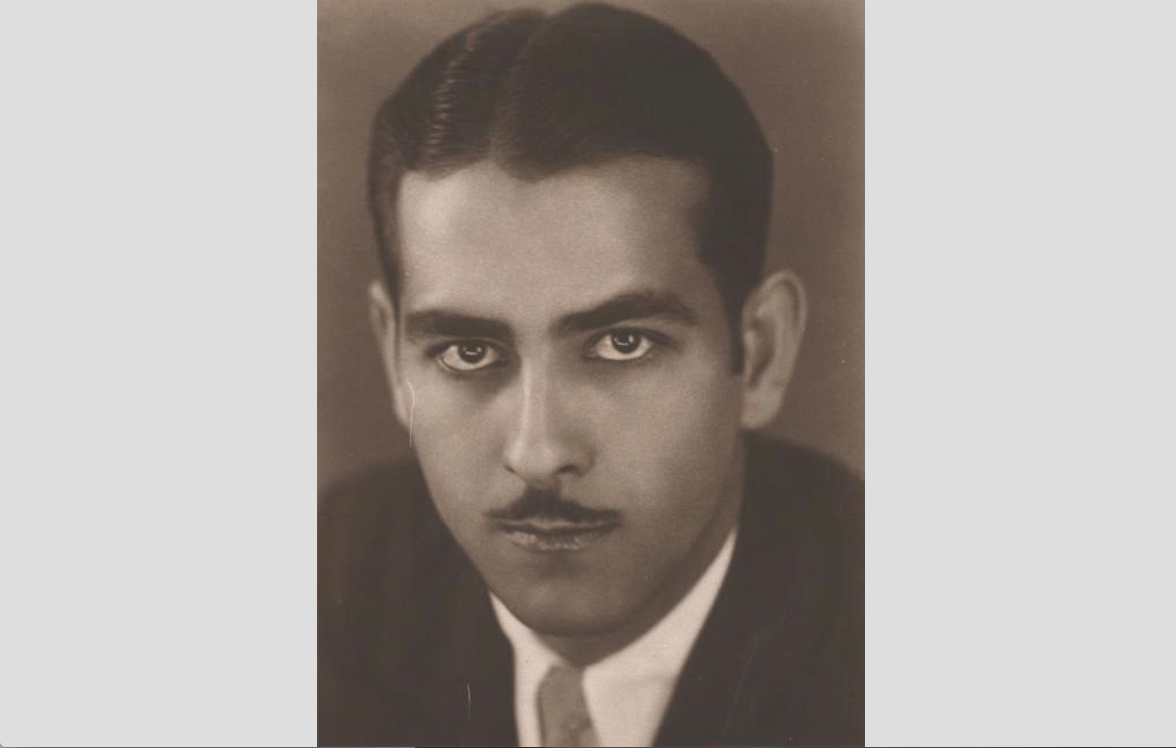 Nephi R. Hacken as Rudolph Valentino
As a boy Nephi had ushered at an appearance of silent-film idol, Rudolph Valentino, at Saltair Resort. Perhaps that allowed him to take on the Valentino look as he got older.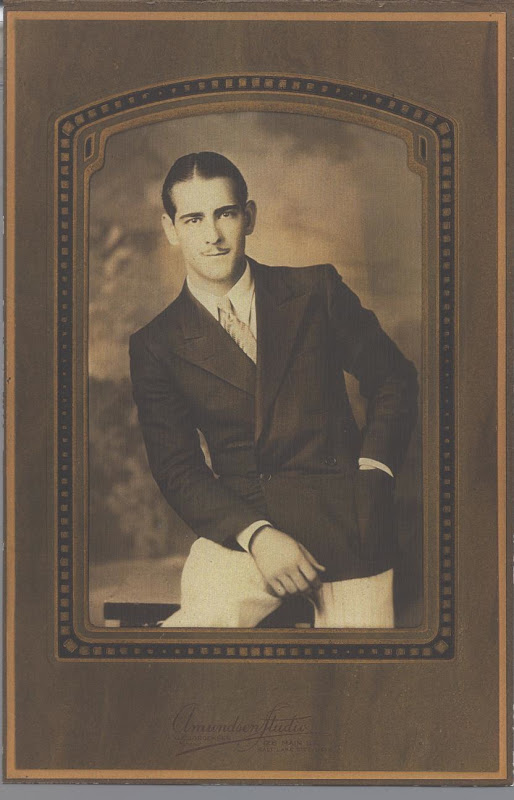 Dapper "Cap" Hacken
"Cap" is short for "Captain," as he had a sailboat on the Great Salt Lake.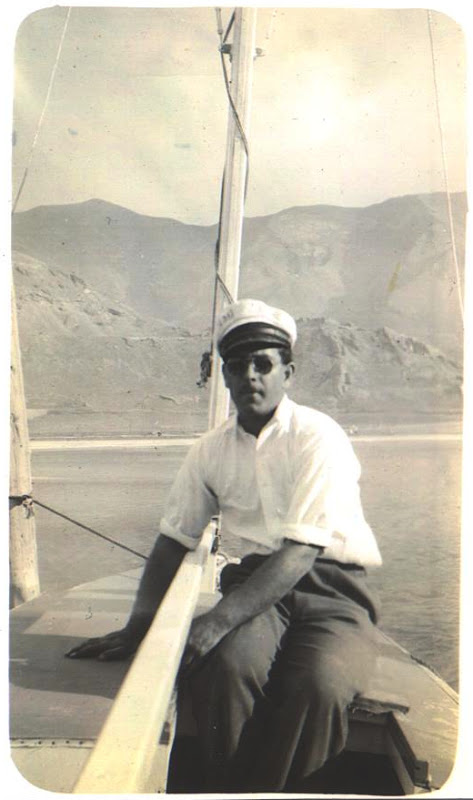 Really.
He did sail on the Great Salt Lake.
In 1936 he visited Egypt.
And then innocently walked into skirmishes between Arabs and Jews in Palestine.
Visiting relatives in Germany?
We haven't been able to establish who he was visiting when this picture was taken (late 1930s).
Leola Baldwin Jones
Nephi married Leola Jones in 1942 in Salt Lake City and settled down to life as a civil engineer in Sacramento, California.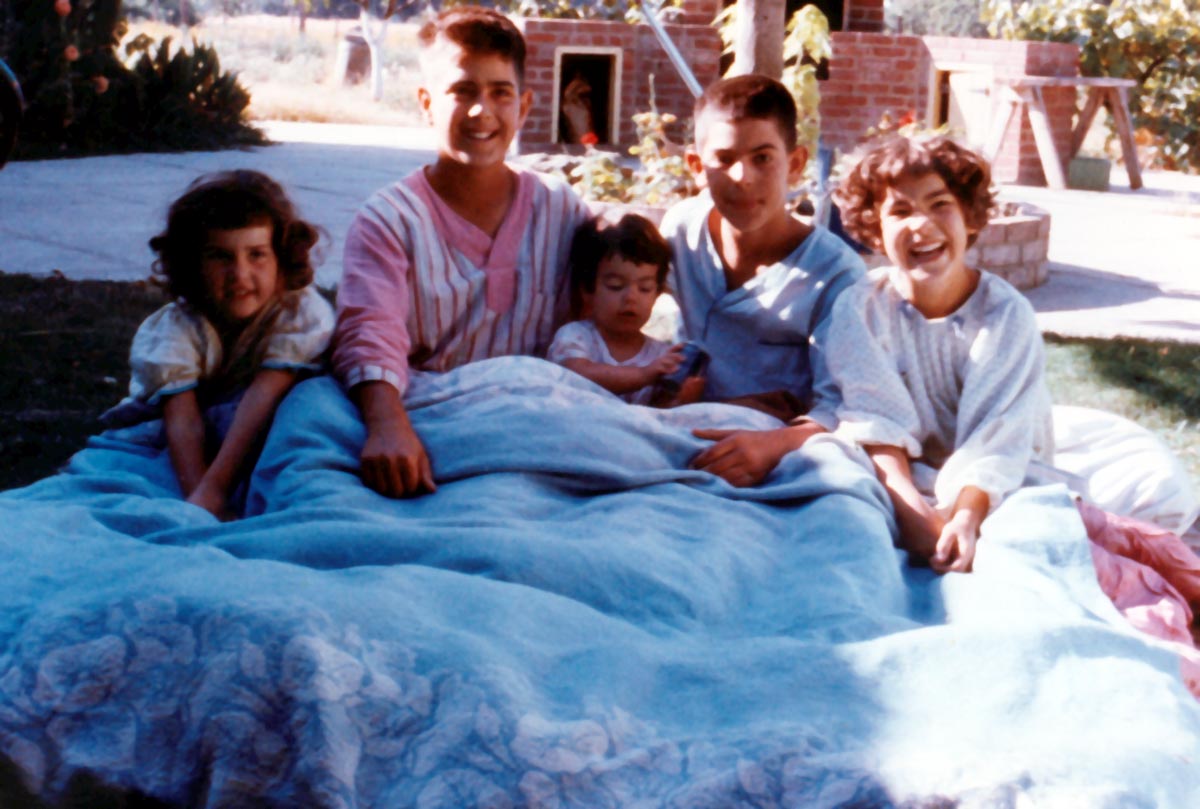 Nephi & Leola Hacken: Children
Cap and Leola's children (circa 1956): from left, Sue, Bob, Carolyn, Dick, Joan.
Nephi and Leola
The loving couple in later years.
Hacken Descendants
A reunion of children and grandchildren in 1992 showed the extent of the Hacken progeny.
Final Resting Place
Nephi Rudolph Hacken and Leola Jones Hacken are buried together at East Lawn Cemetery in the foothills of California's Sierra Nevada mountains.
The Hacken home for a half century, from around 1945 to 1995, was in the suburbs of Sacramento, California.